Latest News
Here is the latest news including updates, events and news letters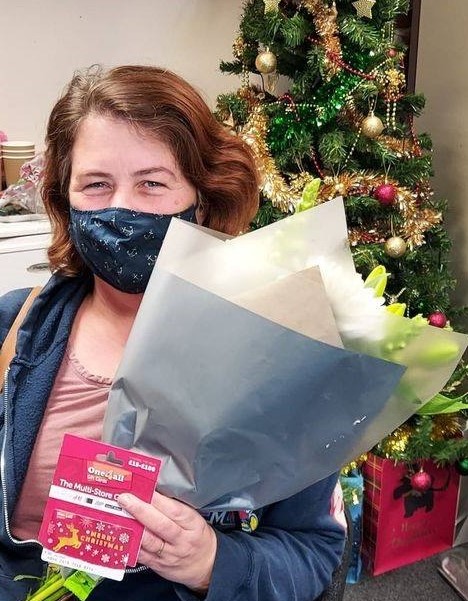 Long Service Awards
A big thank you to both Wendy and Sue for their commitment to us over the past 10 years. Wendy began working for us in October 2010 and Sue started in June 2011, we would like to thank them for their dedication to our company and the care and support given to our service users.
COVID-19 Update
We would like to inform our clients that all Agrade Community Care Services staff are fully vaccinated against Covid-19 and our staff are routinely undertaking twice weekly COVID lateral Flow Testing.
Staff Training
The managers of Agrade would like to congratulate the following staff who have recently undertaken further training qualifications.
Supporting Carers Week
Carers Week is an annual campaign to raise awareness of caring, highlight the challenges unpaid carers face and recognise the contribution they make to families and communities throughout the UK.
Pay Day Draw
Well done to the following staff whose names have recently been draw from our fortnightly payday draw.
Events
4th November 2021
"Time for a Tea Party" Put this date in your diary. Agrade Community Care Services ltd are hoping to hold a fund raising tea / coffee and cake party on Thursday November 4th 1000-1200 for Dementia UK at their Coney Green Office .
25th September 2021
Nicola / Registered manager and her two daughters as well as Carrie our care coordinator are taking part in Ashgate Hospice Sparkle Night walk on 25th September 2021 we wish them all the best supporting this important local charity that provides exceptional end of life care.
15th June 2021
Each year on the 15th June, the world collectively opposes and raises the awareness of the abuse that our older generations are at risk of or are suffering from. Elder abuse presents in many forms including physical, emotional, sexual, financial and/or neglect. Prior to Covid 19, Action on Elder Abuse estimated that more than one million older people in the UK were experiencing either abuse or neglect. Agrade community care services works with DCC and various safeguarding teams and understands the importance of raising the awareness of abuse.